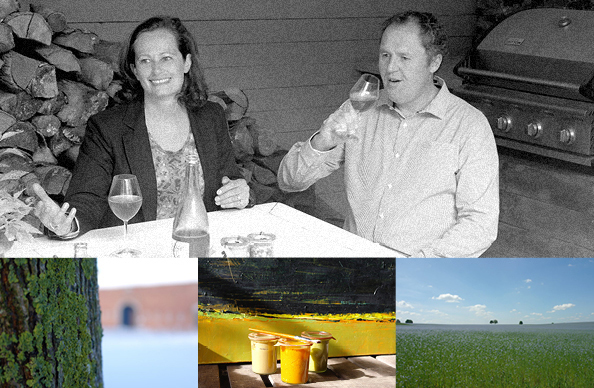 Think scattered vegetable boxes overflowing with dew-drenched vegetables and freshly picked fruits ...
A butcher's stall where local breed beef is carefully selected and lovingly matured, nudging with
poultry from Bresse, young Corrèze veal and lamb that smells of fresh meadows ... The vibrant
simplicity of a slow-cooked Saint-Jacques in a hidden bistro ... The fragile strength, the soft
freshness and the subtle extent a winemaker will go to harvest his grapes as he works through his life ...
…These are all elements which led us to establish ourselves at Ferme des Sources in 2004 and extend
our passion into a professional business, to reflect on and select uncompromising products at the
discretion of talented producers who make them possible.
Fabienne and Pierre-Yves